Los Angeles, CA – March 2021… With immersive audio rapidly coming into its own as an innovative and in-demand medium, forward-thinking venues have been looking at ways to update their sound systems to accommodate multichannel playback and performance. But for Black Hole, immersive is not an add-on or an update – it's the basis of the studio's design.
"Despite the growing popularity of immersive audio, few venues exist that are purpose built for, and dedicated to the medium," observes Micah Silver, founder of Black Hole and author of Figures in Air, a study on sound art and immersive audio. Silver, who in his own words, has worked in immersive audio "since before I knew it was called immersive audio," has designed the non-profit Black Hole cooperative as both a production facility and an exhibition space.
The room is outfitted with 16 Meyer Sound MM-4 loudspeakers, as well as Meyer and K-Array subs, with spatialization provided by SPAT Revolution. As Silver explains, SPAT Revolution has been key in helping to realize the room's multi-use intent.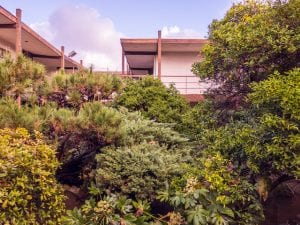 In addition to being a vehicle for productions created by Silver's Polytope Agency, Black Hole functions as an exhibition space for artists to showcase their immersive sonic creations. "One of the biggest challenges in immersive audio is that people create works that are uniquely configured and therefore not portable to any other space. For traditional venues, you need to set up a unique sound system for every performance, and that's simply beyond the scope of most venues. Using SPAT Revolution, we're able to easily and quickly configure the room for a wide range of immersive content."
The ability to recreate and reconfigure the system with SPAT to accommodate an array of environments is equally important for artists working in the immersive genre. "For artists who are doing this kind of work, there really is no rendering facility for it," Silver offers. "For sound designers, people creating works for exhibitions, theme parks, people working in acoustic design, we've created a space where they can realize their projects in a multi-channel environment. Someone could come here and mix in an ATMOS format, or in a 5.1 format, or a 16.1 format, and the space can adapt to their needs."
While object-based mixing was one aspect that initially drew him to SPAT Revolution, Silver has found it to be an ideal platform for Black Hole. "Our purpose in designing Black Hole was to create an environment where people can both create and experience immersive audio content in ways that are not possible with more typical audio technologies presently available for home, headphones, or cinema. Whether it's composing, refining, and mixing an immersive sonic creation, or opening the space for an artist in residence to share their work, SPAT Revolution enables us to offer Black Hole as a facility for people in Southern California to share in immersive audio content."
###