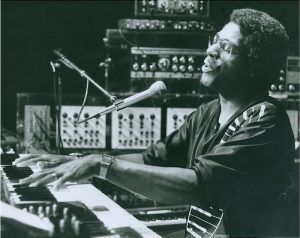 Hollywood, CA – January 2020… A documentary on the life and career of one of the music industry's most influential players and innovators is coming to screens large and small. Bruder Releasing, Inc (BRI) has announced an agreement with acclaimed producer and filmmaker Ned Augustenborg to distribute "The Ballad of Don Lewis." Augustenborg's intimate look into Lewis' innovative and extraordinary work as a multi-instrumentalist, vocalist, and pioneering electronics engineer was produced in cooperation with NAMM's Museum of Making Music.
BRI will be delivering "The Ballad of Don Lewis" to US broadcast audiences beginning February 1, 2020 on inDEMAND pay-per-view, making the film available to over 75 million viewers in the United States. In April, BRI will release the retail DVD of the movie through Music Video Distributors (MVD).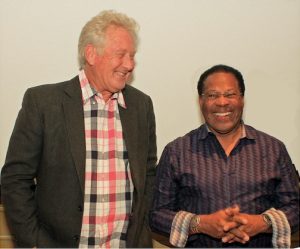 Augustenborg is an award-winning filmmaker and recipient of multiple Emmy and CableACE Awards in the categories of Entertainment, Documentary, News, and Sports. BRI is a leading distributor of programming to Pay Per View (PPV), Pay Cable and Basic Cable systems worldwide. Founded by Marc Bruder in 1984, BRI represents over 120 production and releasing companies, and is active in placing their product in the domestic, and International Video/DVD, Internet, Pay Per View, Pay Cable, Basic Cable, Free TV, Lodging, and ancillary markets.
MVD Entertainment is a full-service music and movie distribution firm representing thousands of audio and visual titles on DVD, Blu-Ray, CD, vinyl, and digitally worldwide. inDEMAND is a world leader in providing exciting transactional entertainment via television's most innovative technologies.
BRI's Marc Bruder remarked, "In my 38 years as a global film distributor, 'The Ballad of Don Lewis' is the greatest film documentary that I've had the privilege to represent."
"Finding just the right distributor for my film has been a challenge," added Ned Augustenborg. "But the time and effort paid off in finding BRI. They're a company that understands that anyone who has ever heard one note of music needs to see this film. It's been more than a partnership – it's been a friendship."