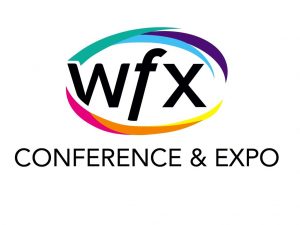 Orlando, FL — September 2019… The annual Worship Facilities Conference and Expo (WFX) is one of professional audio's fastest growing events, drawing worship audio and video professionals from across the US and internationally. With a major focus on technology education and training, the show is a must-see for in AV and IT tech professionals, and Renkus-Heinz will be there.
Once again this year, Renkus-Heinz will be participating in the annual Live Sound International Loudspeaker Demo. Held in Exhibit Hall D2 of the Orange County Convention Center, the LSI Loudspeaker Demo presents attendees the opportunity to listen to, evaluate, and compare more than a dozen of the leading professional loudspeaker systems in a controlled listening environment.
This year, Renkus-Heinz will once again be featuring our new ICL-X and XL series high-powered steerable arrays, with demo times at 10:30 each day, in addition to full round-robin demos. The newest generation of our award-winning ICONYX system, IC-Live X offers greater power density, higher output, simple integrated hardware, and coaxial driver arrangement, delivering a new level of flexibility for integrators, contractors, production/rental houses, and more.
A completely new concept for high power steerable column arrays, the IC-Live X family comprises two freely combinable steerable modules, the ICL-X and ICL-XL, plus two types of matching subwoofers, the ICL-XS and the ICL-118S. Providing a new level of versatility from a smaller number of speakers. ICL-X and ICL-XL combine to provide steerable performance in point source, column, or line array form factors, delivering true acoustic solutions for any application. The ICL-XS and ICL-X-118S subwoofer modules allow freedom to choose the correct form factor for any given venue.
"We've been exhibiting at WFX for several years now, and it's always been a great show for us," remarked Western Regional Sales Manager Dudley McLaughlin. "It's an opportunity to really connect one-on-one with professionals in worship audio and technology, to get insight on what they're looking for, and to show them what Renkus-Heinz has to offer."
Come and hear for yourself the power and clarity of the all new ICL-X and ICL-XL. Stop by Hall D2 at the Orange County Convention Center to meet the Renkus-Heinz team, including Chief Technology Officer Ralph Heinz, Eastern Regional Sales Manager Joe Fustolo, and Western Regional Sales Manager Dudley McLaughlin. Pick up a copy of our newly revised HOW Applications book, a comprehensive showcase of installations worldwide ranging from humble portable churches to the most massive cathedrals.
We'll see you in Orlando!