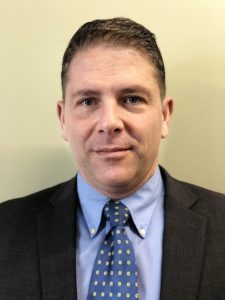 Bothell, WA—January 2020… Mackie is pleased to announce that Luis Wasserman has joined the legendary manufacturer of professional audio and musical instrument products as Sales Director, Asia-Pacific (APAC) region. Mr. Wasserman's professional background blends six years of product management experience in Honeywell and Broan-NuTone with over eleven years of international sales leadership at Scantron Corporation and AMETEK. He holds a Bachelor's Degree in Political Science from the Universidad de Los Andes and a Master's degree in Business Administration (MBA) from the University of Minnesota.
In the late 1990s, Wasserman worked at EMI Music, promoting music in bars and nightclubs, which led to an interest in DJ'ing. Soon, "elDeejay" began performing as a mobile DJ at weddings, corporate events, and other celebrations, while continuing his successful sales career.
"We're delighted to have Luis Wasserman promoting Mackie in Asia," declares Mackie Vice President of Worldwide Sales Henri Cohen. "His extensive cross-cultural sales experience and education combine with his DJ experience and personal interest in music and audio technology to make him a great fit for us. He will be an excellent asset for Mackie and for our distributors and dealers in the APAC region."
"I'm thrilled to have this opportunity to use my DJ'ing knowledge and my professional sales skills to help drive APAC sales for my favorite audio equipment manufacturer," enthuses Wasserman. "I have reached my Ikigay—a Japanese concept that translates as 'reason for being,' the crossroad between doing what you love, what you are good at, what's good for the world, and what you can get rewarded for doing."
Wasserman will continue to be based in Minneapolis, Minnesota, where he resides with his wife and three children. For more information about Mackie, please visit www.mackie.com.