New York, NY…In a city with no shortage of modern architecture, the World Trade Center Station is more than impressive. Designed by architect Santiago Calatrava, the "Oculus" is a train station, plaza and shopping mall adjacent to the memorial site for the September 11, 2001 terror attacks. It is also a truly unique, eye-catching architectural accomplishment.
At 800,000 square feet, the Oculus is the third largest transportation center in New York City. The hub will serve approximately 250,000 commuters each day, and welcome millions of visitors from around the world each year.  In addition to being the nexus for multiple subway and rail stations in the City's Financial District, the building also houses multiple mezzanines, a shopping mall and eateries. Inside the Oculus, the vast three-story space is as cacophonous as one might imagine, with large glass panels in between multiple concrete "ribs" that creates an acoustically reflective space that's more than a little bit challenging.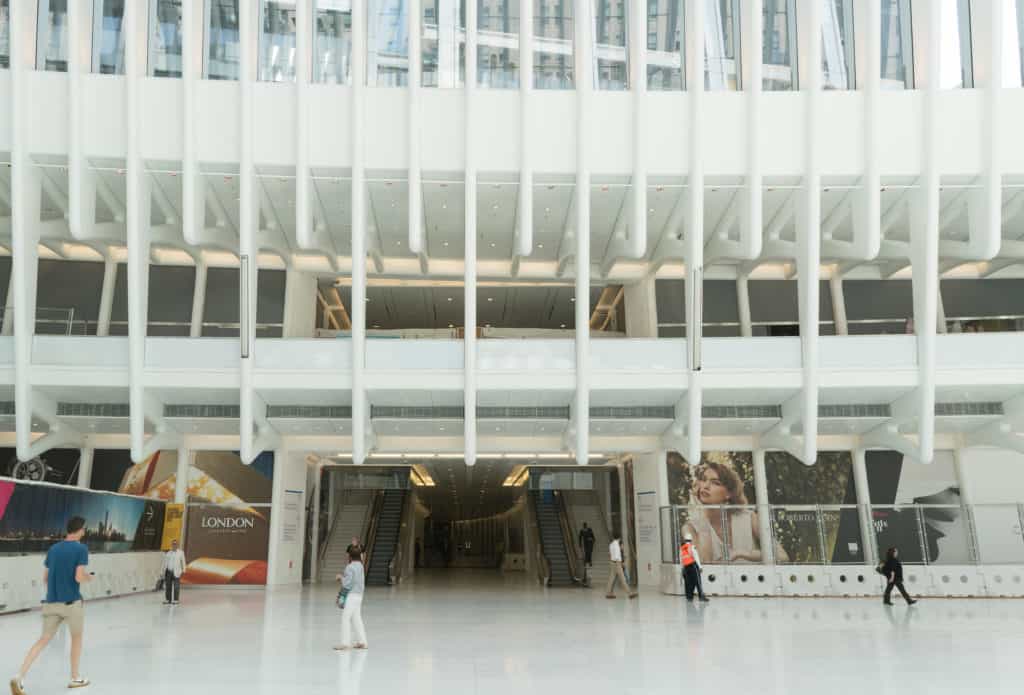 To address the room's acoustical challenges, the consultant specified a series of Renkus-Heinz ICONYX digitally steered arrays, strategically embedded into the structure, helping to steer the sound downward toward the pedestrians, and away from the reflective glass and concrete walls.
With ICONYX Gen5 steered array technology, announcements are intelligible from anywhere inside the venue. ICONYX arrays are the audio solution of choice in transport hubs throughout the world, including Los Angeles International Airport, Istanbul Airport, Gothenburg Central Station, Oslo Airport, Doha Airport, Las Vegas McCarran Airport, Spain's Valencia Airport, and scores of other challenging venues.