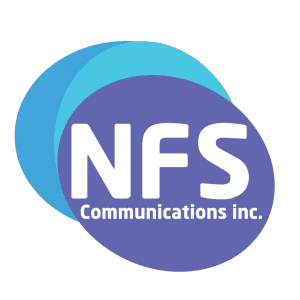 Foothill Ranch, CA—August 2019… Renkus-Heinz, manufacturer of premium professional loudspeakers, is pleased to announce that NFS Communications, Inc., of Suffern, New York, is now representing Renkus-Heinz products in New England and New York. Founded in 2004 by president Naji Wassaf and administrator Samieh Sleilati, NFS Communications offers solutions and support for commercial sound, CCTV, communications, and electronic security.
"NFS Communications is known for the quality of its lines, excellent support, innovative solutions, and high ethical standards," praises Renkus-Heinz Eastern Regional Sales Manager Joe Fustolo. "They have earned their strong reputation as a trustworthy company, and we very much look forward to working with them in the New York and New England territory."
"I've been involved in commercial audio systems sales for 30 years, and Renkus-Heinz was an industry legend long before I got into the industry," observes Wassaf. "Then and now, Renkus-Heinz has been on the forefront of loudspeaker technology, and their quality is second to none. We're delighted to be able to represent the best of the best in the Northeast."
For more information about NFS Communications, visit http://nfscom.com. For more about Renkus-Heinz visit www.renkus-heinz.com.