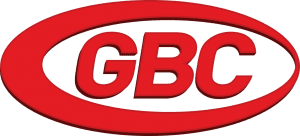 Foothill Ranch, CA—August 2019… Renkus-Heinz, maker of premium professional loudspeaker systems for live sound and install applications, is pleased to announce that its products are now being distributed in Romania by GBC. Located in the capital city of Bucharest, GBC is a market leader in Romania's distribution and AV integration industries, with more than 17 years of experience. GBC is a member of the PSNI Global Alliance and is a member of, and certified by, the Audiovisual and Integrated Experience Association (AVIXA).
"We're delighted to partner with GBC in Romania," comments Renkus-Heinz European Technical Sales Manager Michal Poplawski. "They have extensive experience in a wide variety of market segments in Romania and are known for delivering personalized high-end solutions with the latest technology, which makes them a great fit for us. Like Renkus-Heinz, GBC is dedicated to improving the way people communicate and work, using top quality products and systems."
"Our customers and dealers rely on us to deliver only the very best professional products, and when it comes to loudspeakers, that means Renkus-Heinz," observes GBC Executive Manager George Boboc. "Not only does Renkus-Heinz make the finest loudspeaker systems for installed sound, they offer a variety of outstanding solutions, ranging from ICONYX digitally steered arrays to advanced point-source systems and subwoofers. As Renkus-Heinz' distributor in Romania, we can take advantage of this to deliver exactly the right custom audio solution for government, education, corporate, health industry, cinema, and many other applications."
For more information about Renkus-Heinz, visit www.renkus-heinz.com. To learn more about GBC, see www.gbc.ro.