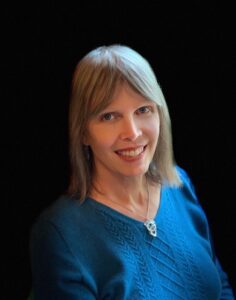 July 6, 2020 – Asheville, NC… The Bob Moog Foundation is proud to announce new membership to its growing Board of Directors. Sally Sparks from Asheville, NC, and Marc Willis from Memphis, TN join six other Board members from across the United States, including David Mash (President), Bill Sautter (Vice-president), Daniel Keller (Secretary), Jody Evans (Treasurer), Jerry Kovarsky, and Chris Halaby. The Board of Directors is responsible for the governance of the non-profit organization, and for steering it to a sustainable future through that governance.
Sally Sparks is a musician and engineer living in Asheville, North Carolina. She began exploring synthesizers in the early '70s (acquiring a MiniMoog as a teen) and went on to play in progressive rock bands and earn advanced degrees in engineering.
Today, her focus is on advancing the art and science of new expressive instruments and expanding music education access and opportunities for the next generation. Sally is board chair of the Asheville Music School, board chair of Girls Rock Asheville, and a primary organizer of ContinuuCon, a conference of players and developers of the Haken Continuum Fingerboard. Her most recent music project is the album "Pearl Diver", a collaboration with multi-instrumentalist Chris Stack in their duo "YONDER". Sally also organizes the Streamside concert series, which features an eclectic, global mix of world class musicians and has now gone online as the Keep Music Live Project.
Marc Willis is Memphis's New Ballet Ensemble and School's Chief Program and Strategy Officer (CPSO). He is a career music educator and mentor, social entrepreneur, music and media producer, and nonprofit executive leader. He has developed and delivered creative youth programming in his home city of Memphis, as well as Boston, Albuquerque, and Indianapolis. In Memphis, he is noted for leadership roles at LeMoyne-Owen College, Stax Music Academy, Stax Museum of American Soul Music, The Soulsville Charter School, Soulsville Foundation, and Omni Prep Academy. His undergraduate degree (Film Scoring) was earned at Berklee College of Music, and his dual Masters of Science (Media Arts and Science; Music Technology) were conferred by Indiana University – Purdue University at Indianapolis.
Since 1985 he has been the creative and technical lead on more than 40 unique media and performance projects. He has also designed multiple experiential learning projects for youth and extensive curricula for music education.He is currently involved in the improvement of New Ballet's internal/external communications, new technology systems for student tracking, and extending the organization's reach into the community.
"Sally and Marc each bring a tremendous level of expertise and experience to the board and we're so excited that they have decided to join with us to help move the organization forward," said Board President David Mash.