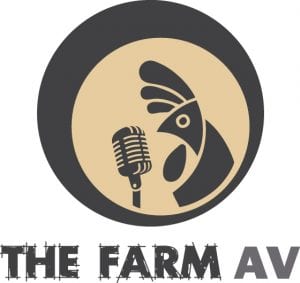 Santa Barbara, CA—June 2019… Visionary Solutions, Inc., a leader in innovative high-bandwidth video networking solutions, has announced the appointment of The Farm AV of Sacramento, California, as its manufacturer representative in Northern California, the Pacific Northwest, Northern Nevada, Northern Idaho, Hawaii, and Alaska.
"The Farm is an exceptional firm that has been representing top AV manufacturers for many years," notes Visionary Solutions National Sales Manager Tim Murray. "But they go beyond that to offer programming services, training classes, demo videos, and a lot more. Their hands-on understanding of AV and IT makes them a terrific resource for Visionary Solutions customers. We're delighted to team up with them."
"We strive to represent the finest products for AV and IT, and we're proud to represent Visionary Solutions." asserts The Farm AV principal John Hood. "Visionary Solutions offers the best solutions available for real-time transport of audio and video over IP networks. Their PacketAV™ SD, HD, and 4k encoders and decoders; PNA-D2 network audio amplifiers; and other products offer outstanding value, performance, flexibility, and quality. Their new Sentinel network AV monitoring software will be a revelation for our customers. We also are extremely impressed with VSI's technical support and dedication to customer service. They're a perfect fit us."
For more information about The Farm AV visit http://thefarmav.com. For more about Visionary Solutions visit www.vsicam.com.