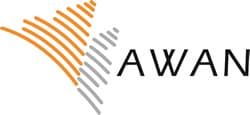 Santa Barbara, CA—January 2020… Visionary Solutions, Inc., a leader in innovative high-bandwidth video networking solutions, announced the appointment of AWAN India Pvt. Ltd. as its national distributor in India. From its beginnings as a commercial AV integrator, AWAN has grown and expanded its business to add intelligent lighting, digital signage, and a host of other AV solutions.
"AWAN India is one of the most trusted AV distribution companies in India today," notes Visionary Solutions COO Scott Freshman. "They reach a very diverse clientele and cater to multiple verticals, including hospitality, the public sector, education, government, and more. This rich and extensive knowledge and experience, coupled with flawless professionalism and customer relationships, makes them an excellent partner."
"Visionary Solutions has always been a class apart when it comes to developing the finest video networking technology," relates AWAN India Managing Director Prasad ES. "They were one of the earliest companies to get video networking right, and they're still doing it better than anyone else in the market today. True to their company's name, Visionary Solutions are indeed visionaries in their field."
For more information and to contact AWAN, please visit www.facebook.com/AWANIndiaPvtLtd. For more about Visionary Solutions, visit vsicam.com.